What to Look for in a Real Estate Agent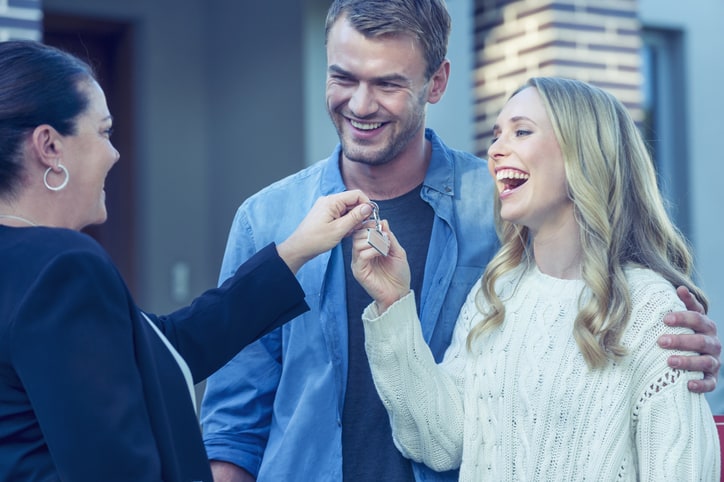 Buying a home is a journey – and your real estate agent is your guide. Your agent's knowledge, skills, and level of support will have a big impact on your homebuying experience, so it is important to have the right person by your side. With so many real estate agents serving the Philadelphia area and South Jersey, finding the right one can be a daunting task, especially if you are a first-time homebuyer.
So who is the best real estate agent for you? Look for someone who:
Has the Right Experience
Not all homes are created equal. If an agent mainly handles condo purchases, for example, and you are looking for a single-family home, the agent may not be a good fit for you. The same goes for an agent who specializes in multimillion-dollar homes when you want something in the neighborhood of $250,000.
To figure out whether an agent has the right experience to fit your needs, ask them if real estate is their primary occupation (steer clear of agents who merely do real estate on the side) and how long they have been in the business (since real estate agents work on commission, an agent who has been in business for many years is probably doing right by their clients). Ask how many clients with similar needs they have helped and get references from some of those clients.
Knows the Market – and Each Neighborhood
Real estate is a very local business. The desirability and price of a home can vary drastically within just a few blocks. Your budget will go further in some zip codes than others. A good agent will listen to your wants and needs, consider your budget, and help you find and visit the options that best meet your criteria. Along with providing valuable first-time homebuyer tips, an agent should help their clients set realistic expectations and show them when it's necessary to make compromises.
When interviewing real estate agents, mention any geographic areas you are interested in and properties you have come across there. The agent should be familiar with these areas and have some knowledge of the local taxes, quality of schools, quality of local services (such as road repairs and trash pickup), and local amenities (such as dining, shopping, community events, and public transit). An agent who isn't knowledgeable about the area may not be a good fit for you.
An agent's know-how is especially important when it's time to make an offer. A real estate agent will compile a list of similar local properties that sold recently, called "comps," to help you place a competitive offer (whether you're looking to outbid another buyer or simply pay less than the asking price).
Is Well-Connected
Having a real estate agent who knows the right people can make the difference between seeing a house before it even comes on the market and missing out on it entirely. A well-connected real estate agent is also more likely to keep up with recent trends, which could give you a leg up on other homebuyers.
Is Trustworthy
Trust is crucial to the agent/homebuyer relationship. While agents are held to strict professional and ethical standards, you should also feel confident that your real estate agent will be honest with you and that they will be willing to fight for you throughout the homebuying process. Find out how an agent approaches the agent/client relationship by asking them about it directly – and by asking some of their previous clients.
Is a Good Communicator
You will encounter a lot of different people during the homebuying process – lenders, sellers and their agents, home inspectors, and more. You should be able to rely on your agent to translate different types of real estate-speak into something you can understand, and to be in frequent contact with you regarding the availability of new properties, any offers you have made, and each step of the process once a home is under contract. Ask the agent how, and how often, they like to communicate and ask their previous clients whether the agent's communications skills were up to snuff.

First Heritage Realty Alliance
Wondering how to hire a real estate agent? Turn to American Heritage. Along with a great selection of competitive mortgages, our members have access to our full-service real estate firm, First Heritage Realty Alliance, and an experienced, dedicated team of local real estate agents.
Let us guide you through the homebuying process, from helping you find the right home to placing an offer and settling quickly.

---
*All loans are subject to credit qualification, credit worthiness and other factors. All rates, promotions and offers are subject to change without notice.


SAFE Act

In compliance with stipulations required under the SAFE Act, American Heritage Federal Credit Union, AMHFCU, is hereby listing the unique identifier information, also known as the NMLS#, for AMHFCU below:

AMHFCU | #433838